HZMO work during COVID-19 epidemic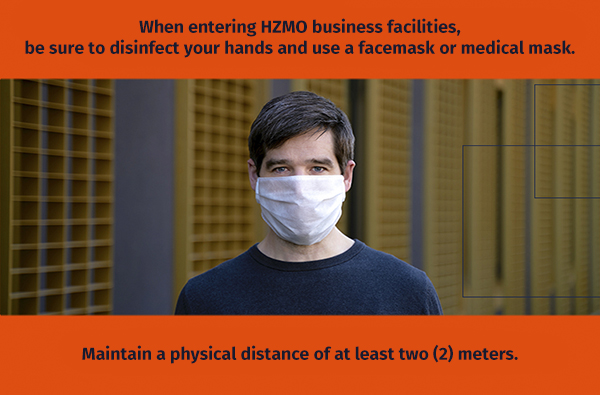 INSTRUCTIONS TO USERS FOR COMMUNICATION AND RENDERING OF SERVICES ELECTRONICALLY
To act preventively and protect the citizens' health against the epidemic of COVID-19 disease caused by the SARS CoV-2 virus, we kindly ask our users to avoid visiting HZMO premises, except in the cases when they are not able to exercise their right in another way. We also remind our insurees, pension beneficiaries and child benefit beneficiaries of the electronic alternative for placing inquiries and receiving respective feedback.
Through
e-Građani
system (
eng: e-Citizens
), HZMO users may access the following electronic services: electronic record of employment; informative pension calculation; information about the beginning and end of insurance; information about the completed qualifying periods; information on the salary and income basis that the employer reported for particular years; information about other income that is subject to the payment of pension contributions; pension insurance e-certificates (Certificate of Qualifying Periods and Salary, Notification of Other Income Earned, Certificate of Exercised Pension Insurance Rights); child benefit calculator; possibility of receiving information in a Personal User Box; obtaining of the school attendance data required for the acquisition of rights under the pension insurance and the right to the child benefit; child benefit application.
All information related to exercising of rights under pension insurance, the right to the child benefit and issuance of A1 certificates is available on the HZMO website.
For easier and simpler communication, you can place your questions through our WEB form and by phone.
Please be reminded that you may file any pension and child benefit application free of charge in all Croatian Post offices in the country.
HZMO will enable uninterrupted communication through all these channels to provide the necessary information and services to its clients.
If you have to visit HZMO premises for a justified reason, please announce your arrival in advance by
phone or e-mail
.
Important links:



Contact numbers:
Information Phone Line:
01 4595 011
,
01 4595 022
Central Office
Regional Services and Regional Offices
HZMO will provide uninterrupted communication through all these channels to enable the necessary information and services to its users.